GIANT.FISH

GLOBETROTTER.CO by TONY DAVIES-PATRICK - WORLDWIDE
GLOBETROTTERWORLD FISHING PRODUCTS - GLOBETROTTER BOILIES - GLOBETROTTER CARP - FILMS - PHOTOS
TONY DAVIES-PATRICK WINS USA CUP & $10,000.00!
GLOBETROTTER - TONY, WINS NEW YORK ODYSSEY WORLD CARP CUP & CHEQUE FOR $10,000.00 DOLLARS!
TONY DAVIES-PATRICK is very active on FACEBOOK. Visit the main Facebook CARPWORLD page (by clicking on FB photo below)
to interact with Tony. Please don't forget to click on the "LIKE" button on his Facebook Page. Thank you.
VISIT TONY DAVIES-PATRICK! PLEASE CLICK 'LIKE"
CHAT WITH TONY DAVIES-PATRICK! VIEW HIS PHOTO ABUMS ON FACEBOOK. ADD FREINDSHIP TO "GLOBETROTTER"!
BIG FISH IN FOREIGN WATERS by TONY DAVIES-PATRICK
GLOBETROTTER'S FIRST MAJOR BOOK PUBLISHED IN 1991! FILLED WITH CARP & BIG FISH AROUND THE GLOBE!
HUGE 4LB+ ROACH CAUGHT BY TONY DAVIES-PATRICK!
GIANT ROACH - GLOBETROTTER HAS CAUGHT HUNDREDS OF 30LB ROACH AND THREE OVER 4LB UPTO 4LB 8oz!
TONY DAIVES-PATRICK WITH HUGE BARBEL & CARP BRACE!
GLOBETROTTER HAS CAUGHT MANY BARBEL OVER 25LB AND THREE OVER 30LB, UPTO 31LB 4oz! CARP SAME SESSION!
SWANS GLIDING ON THE HAMPSHIRE RIVER AVON IN UK
TONY DAVIES-PATRICK PHOTOGRAPHS WILDLIFE & NATURE SUBJECTS, SCENICS, EXTREME ADVENTURE SPORTS WORLD
GLOBETROTTER CARP QUEST - 2 X DISC DVD SET
BIG CARP FISHING MOVIES - UNDERWATER CARP FOOTAGE - EXPLOSIVE ACTION - VIDEOS - DVD - TV - MOVIES
GLOBETROTTER'S QUEST, THE BIG BOOK by GLOBETROTTER
THE HIGHLY ACCLAIMED CARP & BIG FISH ADVENTURES BOOK by TONY DAVIES-PATRICK - GLOBETROTTERS QUEST!
TONY WITH A PERFECTLY-FORMED MIRROR CARP
CARP TV - BIG CARP AND ALL LARGE FRESHWATER FISH SPECIES & SALTWATER SPECIES OF FISH!
A MASSIVE PERCH CAUGHT BY TONY DAVIES-PATRICK!
GIANT PERCH, ROACH, CARP, TENCH, BARBEL, BREAM, RUDD, CHUB, PIKE, CATFISH, STURGEON, EELS, MAHSEER
| | |
| --- | --- |
| | Please click on Donate Button to make a donation, no matter how small, to help with future productions. Thank you. |
GLOBETROTTER INTERVIEW
Leon Hoogendijk interviews
Tony Davies-Patrick

Leon : I think there are few people (if any) on this planet who have been fishing as many waters, countries and hours as you have. For you fishing is more than simply a passion - it's a kind of drug, a lifestyle, or perhaps even a kind of religion or mission - it's in your blood. How did it start, at what age, and how (and at what age) did you become infected by the virus of travelling?
Tony: I've always held an immense fascination and love of the world about us, and especially wild nature. The beginning of the Introduction to my new book "Globetrotter's Quest" gives a taster to what really started my passion for fishing: "…When things become too easy and knowledge has swallowed all mystery, life becomes boring. Boredom feeds off repetition. Excitement feeds off the unknown."
All of my life I have been drawn to the unknown, unexplored areas in search of adventure. As a boy - in dark corners of woods or across gently rolling hills beyond the protective boundaries of my garden; and as a man - to snow-capped peaks or wild interiors of rainforests in far-flung regions of this planet. But when I climb over the mountains and through those forests, sunbeams light up the darkest, unexplored corners. The untouched becomes known, all my trepidation, excitement and fears vanish; the search is over. Yet water, whether it is a still and silent pool or rushing torrents, always holds on to some of its secrets. No matter how far I search into the deepest corners of rivers, lakes or oceans, their treasures remain hidden in mystery.
Fishing has always meant more to me than catching. It takes me to the edges of water and calls at my heart to cast a line, so as to tempt the unknown. It surrounds me for hours, days, weeks or months in beautiful landscapes, until the moving hands of my watch are forgotten and time loses all meaning. It shows me wonders of nature that are rarely seen by others. It bites at repetition and hooks me into excitement!…"
GLOBETROTTER PHOTOGRAPHING CARP UNDERWATER
Tony Davies-Patrick holding the superb NIKONOS RS underwater film camera and Nikon UW 20-35mm AF len
Tony Davies-Patrick with 31lb 4oz BARBEL!
Globetrotter has caught thousands of big fish of all species in saltwater and freshwater worldwide
I guess you hold much the same feeling about fishing as I do, Leon. I think fishermen, and especially carp fishermen (or carp fisher-women!) all have that same inbuilt instinct that makes them wait for hours, days, or weeks beside the waterside. Waiting, and forever waiting to have contact with that big fish…it is the "unknown" that keeps the passion alive. And I think that we all share a deep love and respect of the beauty and variety of nature.

My first introduction to the world inside the 'bubble' - that strange, interesting and exciting world beneath the surface of the water – was when I hunted as a very young boy, for Sticklebacks and minnows in a gin-clear stream in Scotland. I caught them in a tiny net on the end of a small bamboo pole.
Later, when I was 5-years old, I caught my first perch – about 0.5kg – in the same tiny hand net whilst exploring the Great Ouse River in Bedford, England. I placed some small broken worms inside the net, and lay on my chest on the wet riverbank for hours, holding onto the bamboo pole, and staring into the clear waters…waiting, for hours, unmoving. Until that gigantic perch swam inside and I scooped it up out of the water, twisting and thrashing on the grass. I was thrilled! I'd never seen such a huge monster fish in my life! I was also amazed at the beauty of the fish – all proud, with its vibrant stripes and erect dorsal fin.
I kept asking my father (who at that time never fished) to buy me a fishing rod for my birthday or Christmas…. then one day he did! My father was in the army and we lived at that time in Germany, near Munster. My first true fishing day was with some of my father's friends at a local canal. I had a cheap solid fibre-glass rod, a cheap reel and heavy line plus big float – the sort of rod & reel all-in-one package that comes in a plastic bag. It was a bitterly cold day, and I sat on a little foldout chair all day in the rain, watching the float. I only had one bite, but it turned out to be a 2lb roach! My father's friends couldn't believe it, because they'd never caught a roach so big in their lives! It was an exciting day, but the one memory that stands out of that particular day, was the discovery of a carp dead in the margins of the canal. It was about 10kg, and to me – a little snotty-nosed kid – it was awesome… it was like a whale, and I couldn't comprehend how such a colossal-sized fish could have once lived in such a small canal.
My father was eventually posted back to England. My fishing 'fever' also rubbed onto my father, so we often fished together during future years – although he preferred to fish for tench.
Then, one quiet afternoon on a Sunday, I decided to follow a stream outside of my house…just to see where it led me. I was only about 7-years old at the time. The stream eventually entered a river beside a series of six large gravel pit lakes. I was so excited…I felt like a great explorer finding a new country! I needed to explore and fish those massive stretches of water (even though today, many years later, those same lakes seem very small to me!).
TRAVEL WORLDWIDE WITH GLOBETROTTER WORLD - AMAZING
LAKES RIVERS CANALS POOLS UK EUROPE AMERICA CANADA AFRICA INDIA AUSTRALIA NEW ZEALAND RUSSIA ASIA UK
I began fishing for just anything that came along – mainly gudgeon, roach and perch.
But then one day the float shot under the surface, and I struck into an elephant! The water exploded and the 7ft split cane rod doubled over as if it were made of rubber. I'd hooked a big carp The fight didn't last long, and soon it snapped the line, because I didn't have an idea how to play fish properly.
That same year, I also lost another carp. It was deep winter and the lakes were frozen, but one tiny corner of the ice had melted. So I cast a float, with a small piece of bread flake, into the hole in the ice. It was not long before the float bobbed under…a carp had sucked in the bread! Again, my inexperience lost me that fish and as the line snapped and I fell back onto my backside on the frosty snow, I let out a loud shout. I'd seen the carp clearly and it was a common of about 7-8lb. To me it was a monster, and I sat in on the icy mud, crying like a baby…. I still remember that awful feeling inside my guts to this very day. I still get that same feeling inside – like someone slowly squeezing my stomach – whenever I lose a big fish…although maybe I don't cry so loudly!
I began fishing seriously for bigger fish – tench, crucians, and of course carp. Eventually a 2kg mirror sucked in my bread bait one day and I did land this one. I ran all the way home to fetch my father to come to the lake and photograph it! The next carp was a 6lb+ mirror, then a 12lb+ mirror.
I became more and more 'hooked'. I also became more and more proficient, spending hours watching and talking with the 'old-fishermen' who often sat beside the lakes.
One memorable day in 1970 is lodged clearly in my vault of treasured memories…It was blowing a gale, but this was not going to keep me away from the lake. When I arrived I couldn't see another angler fishing the lake. The wind howled through my curly hair, and huge rolling waves crashed against the beach. Staring at the scene both scared and excited me at the same time.
I decided to wade out through the reeds and fish from a tiny island in a shallow bay. About 100-meters out was a tiny island that normally just peeped above the surface; but on this day the water level was high and it was submerged beneath a foot of water. I saw a carp crashing out on the windward edges of this submerged island.
At that time most of my carping was done freeline, and only having two 14ft long glass-fibre rods, and no large leads, the island was impossible to reach…but I had an idea. I moulded a knob of cheddar cheese onto the small size 14-hook, and then wrapped bread & cheese paste around it, until the bait became a large ball the size of a big Jaffa orange. I placed the rod in the rod rests, opened the reel bail-arm, and then waded around the outer shallow edges of the lake until I was on the other side about 200 meters away. I placed the ball of freeline paste in the shallow margins, and then walked back round the lake to the rods. The big ball of bait was then reeled in until I felt it dragging up the sloping shelf of the submerge island, and then left it at a position on the shelf in about 1-metere deep water… just where I had spotted the carp crash out earlier.
The wind got up stronger and it started to rain. The wind blew the rods off the rests, so I eventually just lay them down on the mud. I tried to put up my umbrella, but the wind almost blew it inside out and bent the metal pole. I decided to push the umbrella very tight to the ground like a mushroom, and then crawled underneath. I had to hold onto the umbrella pole to prevent it from being blown away. I was cold and hungry, and, like so often happens when young children are tired and lay on the ground with the wind howling around them…. I eventually fell asleep!
I was awoken by a scraping sound in the wind. I peeped from underneath the umbrella and was alarmed to see one of the rods gone! I crawled out and when I stood up I could see the rod underneath the water and the 'scraping' sound was my reel dragging over the gravel! I ran into the water and picked up the rod, but couldn't lift it up properly and it jerked in my hands and shook back parallel to the water as line literally steamed off the spool. I was only using thin 4lb b.s. nylon at the time.
TONY DAVIES-PATRICK - A 21lb 12oz MIRROR CARP 1970
BLAST FROM THE PAST AS GLOBETROTTER CRADLES A BIG CARP IN 1970. HIS FIRST CARP WAS 1965!
Tony Davies-Patrick with dog Bren in the R.A.V.C
Royal Army Veterinary Corps - Sepcialist Dog Trainer - Horse Trainer - Veterinary Assistant - VET
That fight - standing for ages in the cold waves with the wind howling like a song against the taut nylon – will forever be imprinted in my brain. Eventually the carp was enveloped inside my landing net. The fish was a mirror carp weighing 21lb 12oz – a huge fish for those days. I placed the carp inside a big keepnet and then ran all the way home to fetch my dad…but he wasn't home! Eventually I found his camera in a cupboard and ran like the wind all the way back to the lake. I was completely exhausted but supremely happy!
I guess that particular day was the first day on a long road of exciting carp fishing life.
Leon: Do you have any idea about how many different countries and how many different species you've fished ? Can you give me your "top 10" of preferred species? Which one do you consider as being the biggest challenge?
Tony: I've seriously fished for carp in more than 65-different countries around the globe.
I've fished for most species of freshwater fish, and also a lot of saltwater fish. I was Managing director of Gambia Sportfishing Ltd for 2-years and caught a huge number of big fish – huge shark of many species to almost 1,000lb, Stingray to over 300lb, gigantic Tarpon, Brown & Red Snapper, Big barracuda etc. We were the first ever fishing company to operate in Gambia, West Africa, and broke twelve IGFA World records during the first six months of operation.
It would be very hard for me to list my favourite top ten fish species, because I enjoy catching so many…but here is a shortlist of favourite freshwater fish:
Carp – mirror, common, leather, and koi (can grow to maximum weight of aprroximately 45kg)
Buffalo Carp (maximum weight can grow to 60kg)
Siamese Carp (maximum weight 200kg)
Black Carp (maximum weight 75kg)
GrassCarp or Amur (maximum weight 50kg)
Mahseer (maximum weight 70kg)
Barbel (maximum weight 25kg+)

Mekong catfish (maximum weight 400kg)
Danube catfish (maximum weight 200kg)
Sturgeon – Great White in USA; & Beluga in Russia-Kazakhstan; & Kaluga in China (maximum 1,200kg+)
I also love to fish for many other species such as tench, rudd, roach, perch, chub, crucian carp, eels, trout, salmon etc.
The carp Cyprinus carpio has always been at the forefront of my fever for fishing; but it is not the most difficult to catch, because other related species such as the Buffalo carp, Siamese carp, and Black carp can be far more difficult to find and catch as a target species.
There are also some species that I haven't yet caught, but would like to – and hopefully can during future expeditions. These are: Tigres Barbel from the Middle East (maximum weight 100kg); Usatch Barbel of Russia (max 25kg); the extremely rare GoldenCarp from Thailand (that can grow to 75kg); the Araipaima from South America (200kg); the Spotted & Striped Catfish of South America (200kg); the Tambaqui from South America (30kg); Aligator Gar of USA & Mexico (137kg); The Goonch Catfish form India (113kg); the Indian Carp that can grow to 45kg….and many, many other species that start my heart pounding just thinking about their awesome power.
MAGICAL MOMENTS IN A LIFTEIME OF CATCHING BIG FISH
GLOBETROTTER LEANS DOWN TO KISS THE SHOULDERS OF A MASSIVE 700LB+ WHITE STURGEON FROM COLUMBIA RIVER
Leon:
What was the biggest battle you've ever had with a fish ? Can you tell us the story in a few words ?
Tony:
The capture of a 700lb+ Great White Sturgeon from the swirling, bubbling, raging waters of the lower Columbia River. It was an awesome, gut-wrenching, mind-blowing battle – that brought on my full reserves of strength and willpower. A truly, truly fantastic battle of strength!
The complete fight… and many other incredible battles with big fish are described in full in my book: GLOBETROTTER'S QUEST.
But if I'm to be honest, some of the most amazing battles I've ever had with fish have been the unseen monsters that I've lost after a long time fighting. Truly moments to cry like a baby!
Leon: Let's focus on carp now – Cyprinus carpio. Are carp from different parts of the world (different kind of biotopes) behaving as completely different species or do they all have something in common?
Tony: They definitely all have something in common, because I've caught carp on very similar tactics and baits from thousands of different water around the world.
Leon: What are the weirdest waters/conditions you've been fishing/catching carp from/in?
Tony: There are hundreds of weird water stories to tell! One of the strangest was fishing for carp from a torrent of raging whitewater rapids during the black of night. I was fishing from a huge pillar support beneath a major bridge crossing a big North American river. A special handmade dropnet needed to be used to land each carp because I was standing many meters above the water level. There were streetlights above the bridge, and this lit up thousands and thousands of carp moving upriver in formation… swimming against absolutely incredible powerful flow. It taught me that carp can swim and FEED in the very fastest of river currents.
Leon: Are modern carp fishing methods and rigs working all over the world?
Tony: Yes, without a doubt. But I must say that the 'modern' rigs that I first started using during the late 1970's and early 1980's are still extremely effective today in 2010 on most watersworldwide. In fact, if you look closely at the kind of rigs that I use for fishing boilies today, you would be hard pushed to spot much of a difference to the ones that I used 25-years ago. This just shows that an efficient rig needs very little, or only extremely subtle changes, to continue working for years.
Bolt-type hair-rig setups are used a lot when fishing many waters, but I also use hundreds of different methods to catch carp – especially when I can see the carp – and then I will stalk them. I use a variety of techniques and baits – from surface, mid-water to slowly sinking to the bottom. Floaters, bread, worms, corn, etc, the list is endless. The best bait of all for stalking is without doubt, a live crayfish.
Leon: How would you start on a totally unknown and virtually unfished big water? What kind of bait would you use to fish for carp on a totally virgin water and what bait do you consider as being the most instant one?
TONY WITH A HUGE AND IMMACULATE MIRROR CARP
THE PASSION & SOUL OF ADVENTURE - CARP & BIG FISH FROM ALL WATERS OF THE PLANET EARTH!
Tony:
On most waters, a bait such as pre-soaked maize will work instantly. The only problem is that it can often attract smaller carp or unwanted species. This is why I most often rely on boilies to sort out the bigger specimens. Boilies work on almost every water on this planet. Sometimes the takes will be instant, but sometimes it may take a considerable amount of pre-baiting for the carp to properly get onto the boilies. In most cases, I have found it takes longer for the carp to get onto boilies when the water is very rich with natural food, and when there are very few carp per acre. But in most cases on most waters, a good boilie will be instant. By good, I don't necessarily believe a good boilie is judged by how much expensive ingredients or high proteins are inside it. A boilie needs to be attractive to the carp for it to be consistantly successful, and sometimes, like a bar of good chocolate, a good boilie will always be a good boilie. I prefer the classic flavours, such Scopex, Maple, Cream, Peach, Shellfish, Crayfish etc. I like a boilie to taste good and not have too much of a harsh chemical 'after-taste'. Good flavours made from natural ingredients generally outshine chemical flavours, although strong chemically enhanced natural-matched flavours can sometimes work instantly on new waters.
I also generally prefer large boilies of 28mm, 30mm or often use double 24mm or treble 20mm boilie hookbaits.
I do not change to a different boilie in winter, as I believe that a good bait will work all year round at all temperatures.
For stalking, when I can actually see the carp, and can choose to cast to the largest specimen, then I prefer to use natural baits such as crayfish or large lobworms, prawns, mussels, etc.
Leon: Which part of the world do you think is capable of producing the very biggest carp? Do you have any idea (and evidence) about how big a carp can grow in perfect conditions?
Tony: My thoughts about where in the world the largest ever carp will come from, has changed over recent years. I now think that it is possible to produce a carp in almost any country of the world, as long as all factors we know, plus a few that we don't, are all present in that water. The most important of all is that any particular carp has the very best of growth genetics, and when combined with river/canal or lake with a fabulous wealth of natural food, lack of pollution and is not over-populated with fish, then it will eventually grow to maximum possible weight.
I think countries such as USA, Canada or Australia would have produced many record-breaking carp already, but the original carp introduced to those countries had only mediocre maximum growth genes. However, carp have now had over 100-years of adaptation to an amazing variety of climates and differing waters. It has taken the carp longer to reach their top potential possible weights, and only very, very few do reach the top – but those carp tend to live much longer at those top weights. Ultra-fast growing carp with modern growth genes introduced to some European waters can reach amazing sizes in very little time, but that speed-growth also translates into fish dying very young. This means that an 80lb carp with enhanced-growth genes that has grown fast in a French lake, may die much sooner than a carp that has reached 80lb living in a vast and wild Canadian lake.
This brings me onto anther subject – stress-related pressure. Apart from pollution, increased fishing pressure on a big-fish water can force carp to spend less time feeding on the most productive natural food-growing regions of that particular lake or river. This in turn, can eventually lower the possibilities of many carp growing to their full potential. That is why I believe that the first 100lb carp will come from a lake that has yet to be discovered, or from a water that receives hardly any angling pressure.
The longest common carp I've ever seen (that I actually hooked in clear water, but eventually lost due to a hook pull) was 4ft 6inches long. The carp had been sunbathing between two lily beds with tail and head touching either edge, so I was later able to accurately measure that gap - An absolutely massive carp. This carp was in the Columbia River in USA. No other carp in the area came close to being so large. This may have been a 'freak-of-nature', like we sometimes see in humans that grow to over 7ft high. However, I've heard of carp over 4ft long in Canada and other wild waters. The one main thing is that most of these huge fish tend to not be deep in body as the high-shouldered fat carp we find so often in French or Italian lakes.
Extremely fast-growing carp with high-arched backs, barrel forms, and deep guts are the ones that will reach the highest weights; and classic big-carp waters such as St. Cassien, Orient, Rainbow, Dolphin Lake (France) and Sarulesti (Rumania), or some particular lakes in Italy or Yugoslavia, will probably still be the front-runners in numbers of colossal-sized carp (including of course, the recent first 100lb carp caught by Austrian angler Roman Hanke from 28-acre Aqua Lake (a commercial water in Hungary ) at a weight of 46.10KG (101lb 4oz). This particular carp was also caught again by other anglers at slightly varied weights above 100lb during the past few years. I would prefer to hear about such fish being caught on rod & line from the nearby 146,500 acre Balaton Lake - many huge fish have been commercially netted from this particular public lake in the past, but rare for the largest to be caught on rod & line. For the extreme true carp from a 'public' water… a single carp that may break that 100lb or even 45kg barrier, then I'd hedge my bets on some wild, unexplored region of the Danube River system, or the Great Lakes in North America.

Leon: What are your future plans and ambitions and is there any chance of doing some exciting fishing together in the very near future?

Tony: There sure is Leon! Let's pack our bags and catch the first plane out! Lol!

Leon: Many thanks for the interview and I'm looking forward to reading about your next adventure...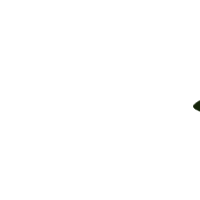 PURE CARP - THE 7th FILM by GLOBETROTTER!
PURE ATMOSPHERE - PURE ADVENTURE - PURE EMOTION - 2 HOURS OF INCREDIBLE CARP FISHING ACTION!